Relay has a large inventory of personal safety gear from head to toe, and represents tool lines including KLEIN, MILWAUKEE, BOSTITCH, & TSURUMI. We are Powell Rivers exclusive ECHO Dealer, retailing the full line of Echo, Shindaiwa and Bearcat products. Whether home owner or commercial needs there will be a product on our shelves that will suit your needs. Don't forget the 5 Year Warranty on all Echo units.
Also new to our offerings is the full line of Cloverdale Paint products. Committed to Exceptional People, Products and Service
Cloverdale Paint has had a special relationship with its customers ever since the company was founded in 1933. That relationship was built on a commitment to exceptional quality and superior customer service. From humble beginnings on a farm near Cloverdale, BC, they have grown into one of North America's largest regional paint and coatings manufacturers. Cloverdale Paint is Proudly Canadian! Click on the logo to learn more about Cloverdale Paint products.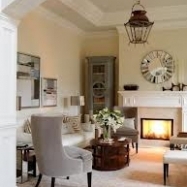 RENAISSANCE SERIES
$ – NEW
Renaissance is a premium quality interior/exterior alkyd enamel that provides the toughness and durability of alkyd or oil-based paints but in a low VOC, water based formulation.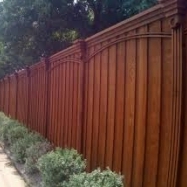 SUNFAST EXTERIOR WATERBORNE WOOD FINISH
$ – NEW
A clear or cedar-toned finish for use on new or previously stained wood. This product possesses excellent weather and sunlight resistance combined with toughness and durability to provide a high degree of protection for exterior woods. The cedar-toned version in particular is toned with trans-oxide pigments for maximum weathering resistance. This water-based product is low odour and non-flammable and meets all relevant standards for solvent or VOC emmisions. It is an environmentally friendly product with soap and water cleanup and has much faster dry times than solvent based products. It is a Master Painter's Institute approved under category #194 and #195.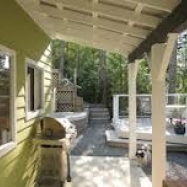 SHARKSKIN DECK & SIDING STAIN
$ – NEW
The ultimate in Deck & Siding protection! An exterior 100% acrylic solid hide stain developed with the industry's latest hybrid waterborne alkyd technology that provides superior adhesion, durability and resistance to cracking, peeling, and blistering. Formulated with fewer volatile solvents and additional mold & mildew inhibitors compared to conventional solid hide stains.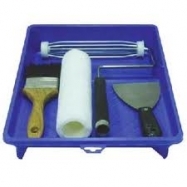 TOOLS & ACCESSORIES
$ Varied – NEW
Relay Tool Rentals stocks a full line of application equipment preparation tools, masking tapes, and other sundry items for the home and professional painter.